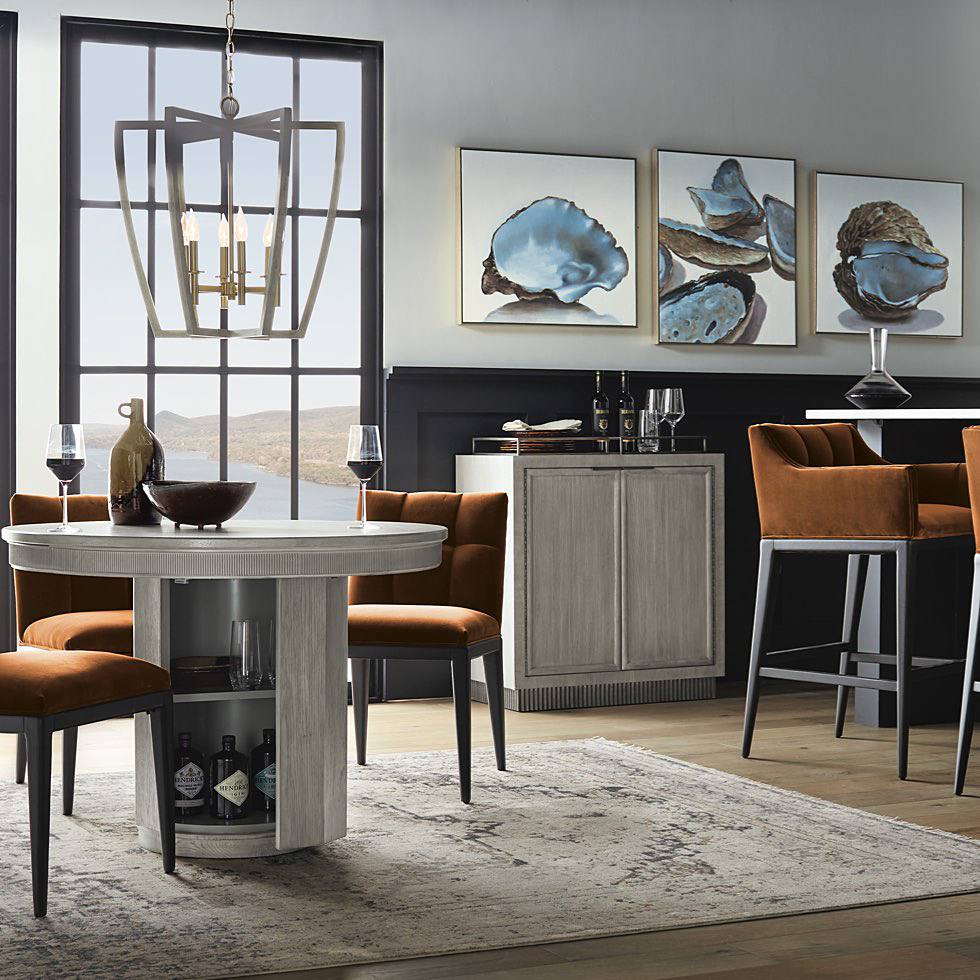 We can't help but love open-concept living spaces. They have a certain ease and flow that helps us feel connected.
But those unencumbered sight lines do present their challenges. One common pain point: how to coordinate bar stools and dining chairs so they complement each other and the space at large. Here are four ways to add interest without sacrificing cohesion.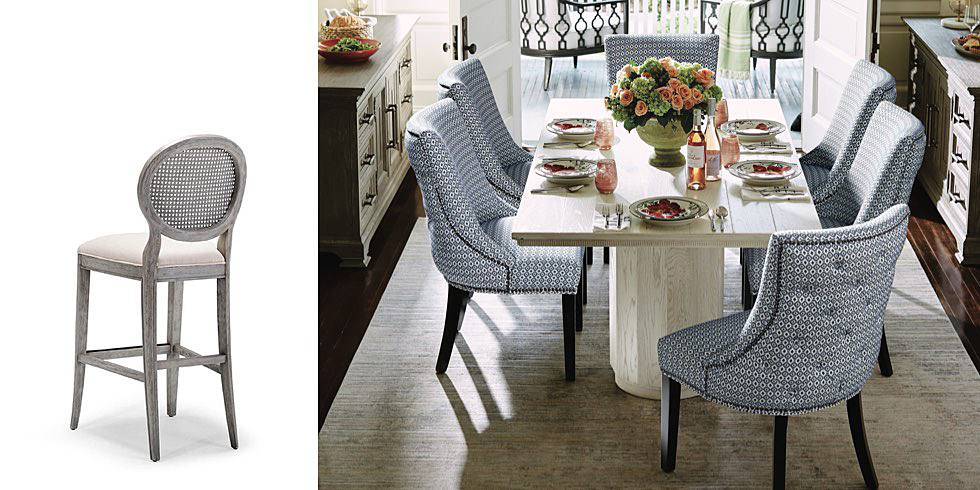 Coordinate through patterns
For a straightforward path to a unified design, choose bar stools and dining chairs that have the same style and silhouette – in this case, traditional and armless. Then, introduce a printed upholstery for one seat that visually connects to the other seat. The color and geometric design on the Barclay Tufted Dining Chair coordinates with the cane back and linen seat on the Adeline Bar Stool.
Highlight a standout seat
When your barstools or dining room chairs are a feast for the eyes – like our intricately handcarved Sicily Bar Stool – the other seating choice should simply serve a supporting role, matching the style without competing for attention. The Bexley Dining Chair shares the bar stool's traditional style and upholstery yet steers toward subdued with a simple fiddleback splat and a warm, natural finish.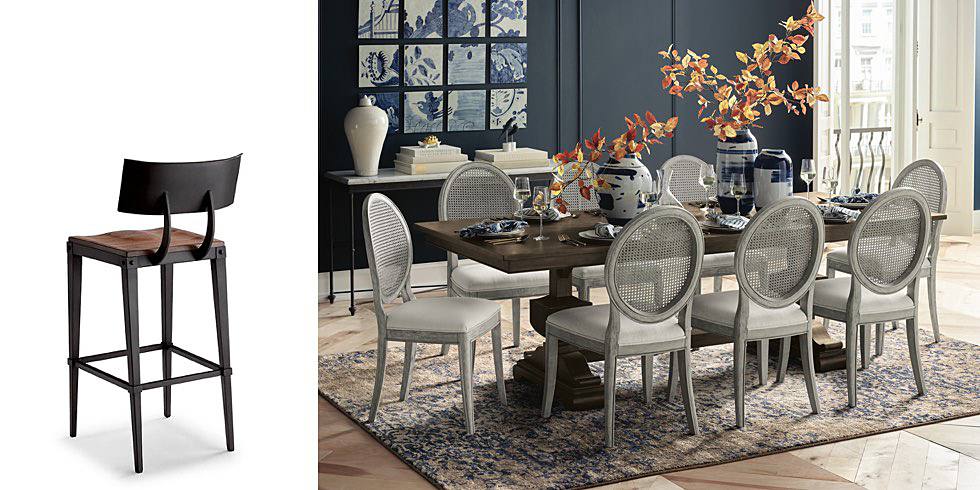 Choosing bar stools and dining chairs that belong to different design styles can take your look in a fresh, transitional direction. The mixed-materials Roco Bar Stool feels more modern while the Adeline Dining Chair has a classic refinement. But for the space to feel cohesive, it's important for them to share some similarities. In this pairing, both seats have cool tones and clean-lined silhouettes. The wood seat of the bar stool also matches the tone of the dining table, providing an additional connection.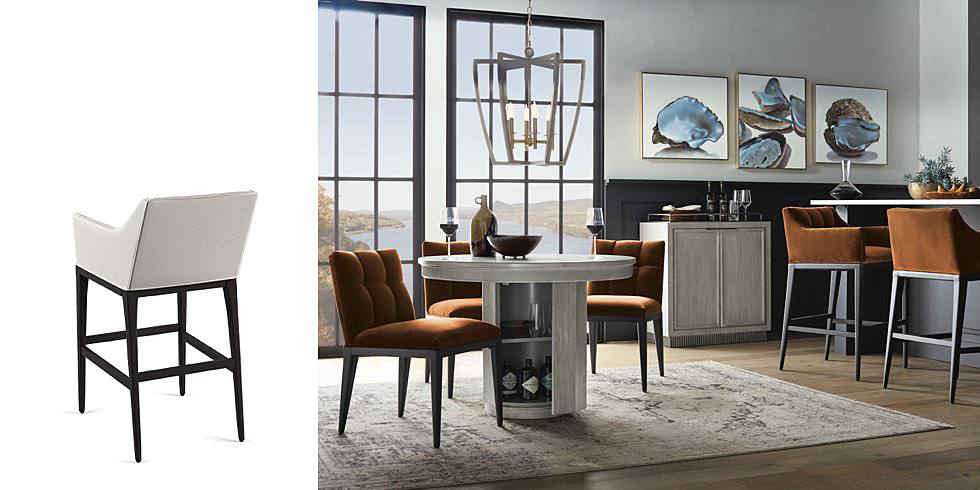 It doesn't take much variation for open living spaces to feel overly busy. So if you have stellar light fixtures, big-impact artwork or a sofa that already strays from the style of the room, matching bar stools and dining chairs can be a wise choice – as we've done here with our Gramercy bar stools and dining chairs. As high-visibility furnishings, these coordinating pieces can bring a sense of continuity to the entire space.
As you can see, bar stools and dining chairs present an opportunity to shift the focus and style of your living space. And given the sheer number of frames and upholstery options we offer, you're sure to find the perfect pairing.